Mizz Worthy's Illamasqua Contest
[J'écris cet article en anglais pour un concours de makeup british, mais je reviens en français bientôt!]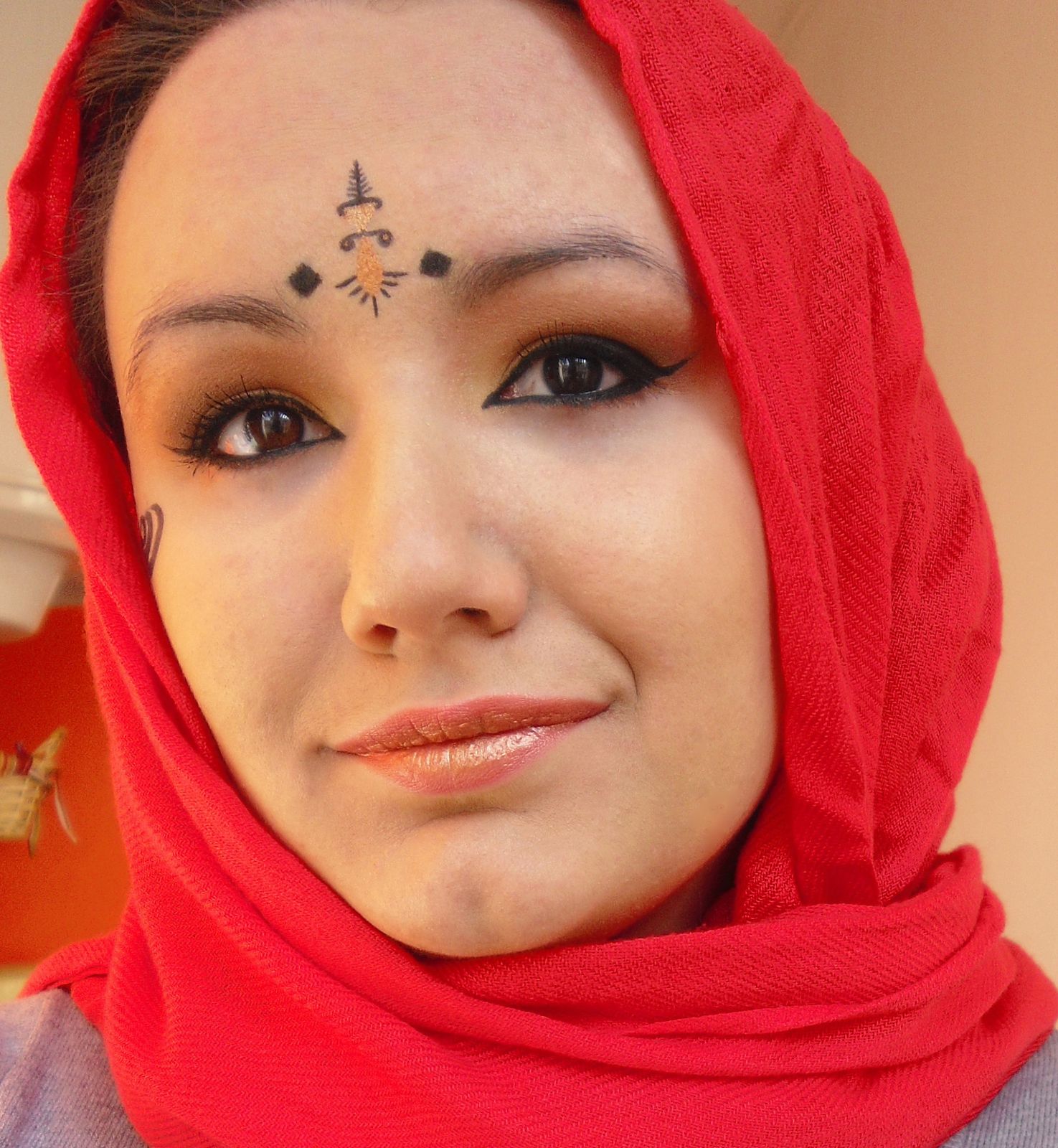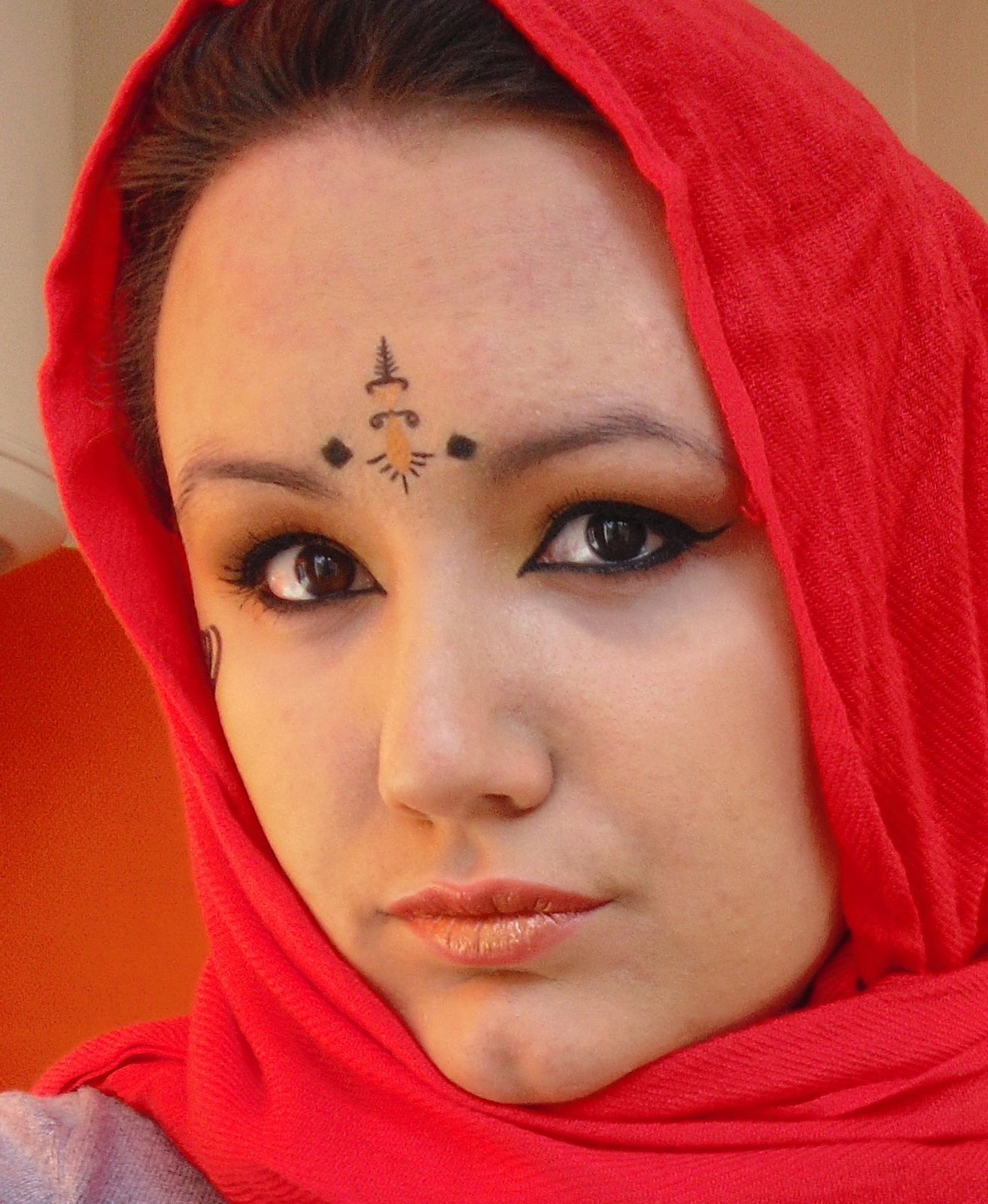 I decided to enter this contest because I thought the aim was kinda cool, the whole "unleashing your alter-ego" thing got me all intrigued and excited, and I came up with the idea of

orange

. I absolutely love this color and anything that has to do with it (coppers, orange-y reds and yellows and all that) but I very rarely wear orange on me, in my clothes or in my makeup, because it's such a bright color that it would have me noticed and I don't like being noticed on a regular basis. I'm very shy and I don't like people to stare at me in the street, that's why I usually wear very conventional clothes and I try to let my true personality show within the way I do my makeup, it's less visible from far, but when people look at you closer, they get to see a hint of who you really are, and that's my way of expressing myself through my appearance. But orange is a little too vivid for me to wear to go outside, so I wanted to use it for this contest since that's really who my alter-ego is: a girl who dares wearing orange :D
Then I was wondering: what could I do that would be night-time, dramatic and that would be orange? I searched for some inspiration on YouTube, and eventually got won over by this look. As I was trying to reproduce it, I found that it looked very Indian and thought to add some fake jewellry by drawing this with makeup on my forehead: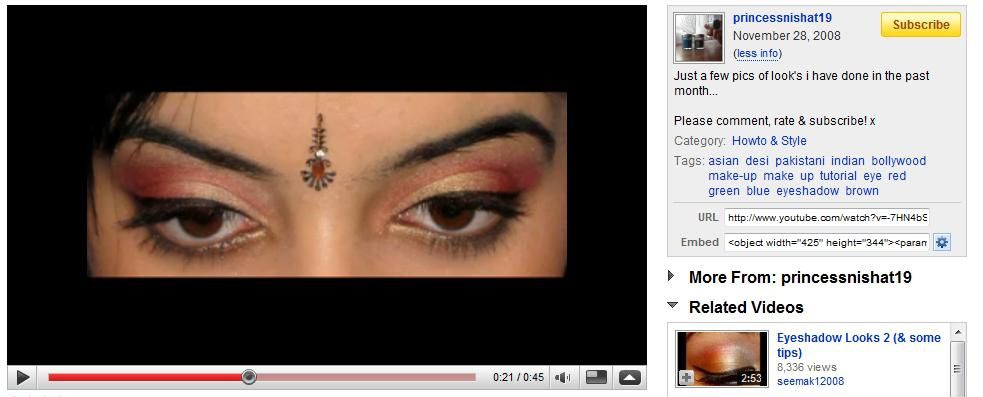 So this is what I finally came up with: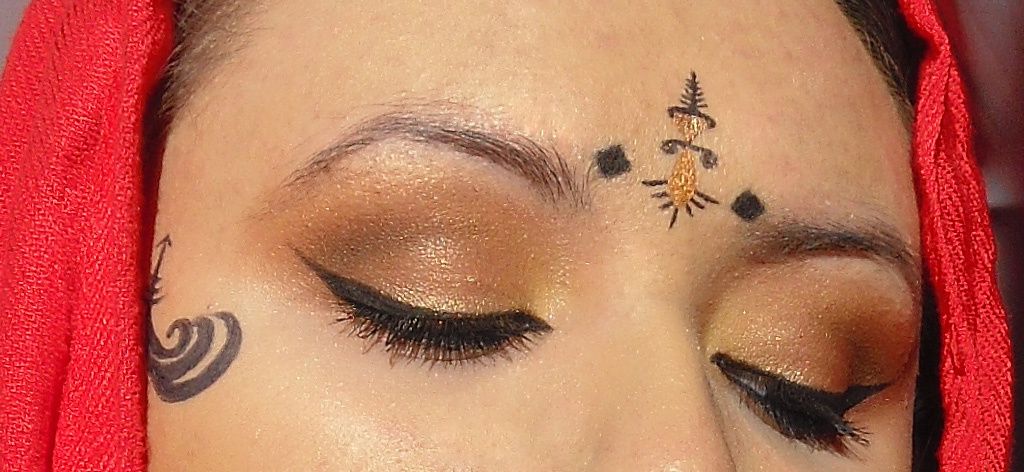 It doesn't look that bright here :/ but I'm telling you that in person it looks really vivid and orange in the crease.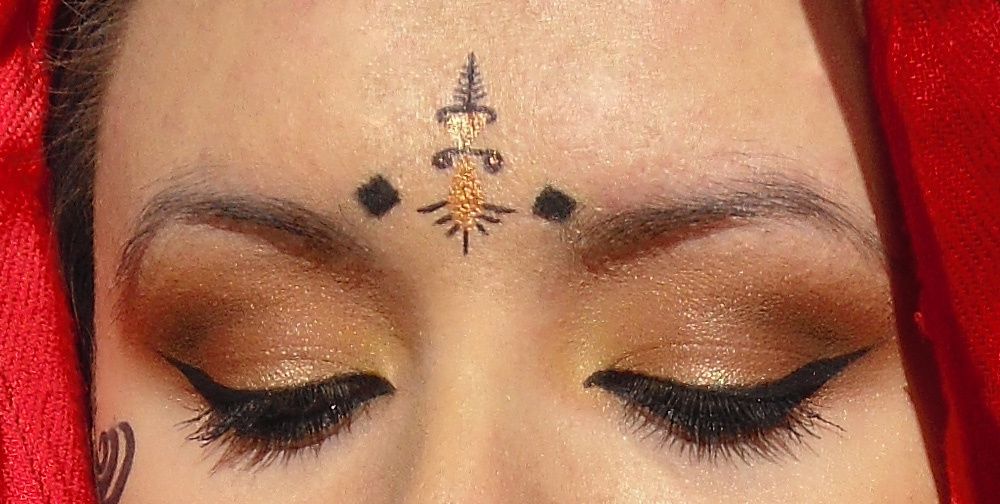 Products used:

Face:
All by Everyday Minerals
- Buttered Tan Matte foundation
- Sunlight concealer
- Summer Stroll blush
- Tea Time blush as my contouring powder

Eyes:
- yellow and orange from the 88 palette (Coastal Scents)
- Baked eyeshadow by Urban Decay as my lid color
- Passion Orange mica by TKB Trading for the crease
- a brown from the 28 neutral palette (eBay)
- Vanilla by M.A.C as highlight
- Coastal Scents Gel Liner in True Black
- The Colossal mascara by Maybelline

Lips:
- Rouge Baiser lipstick in 414 - Camelia
- Tequila Sunrise lipstick by Pure Luxe
- Bronzed Gold mica by TKB Trading


And more pictures: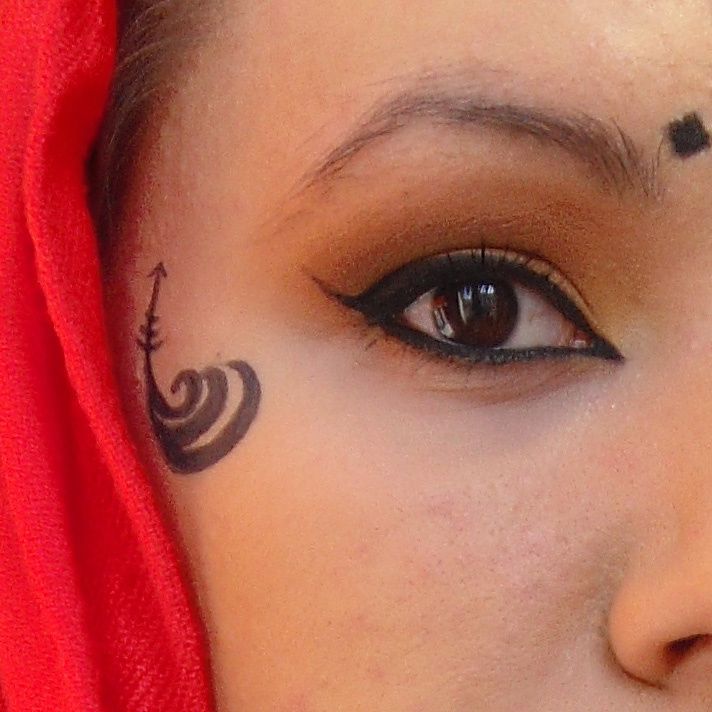 I also drew a little thingie on my cheekbone, it didn't look so well either so I didn't show it much :P
I know it's faaar from perfect, and not as good as the other fabulous looks that I've seen in the entries for this contest, but I also wanted to do it for me, so as to finally have fun with my favorite color.
Please don't mind the horrible skin and the horrible brows and the lame scarf that's around my head, I wanted to make it more obvious that it's Indian/Arab-inspired :D
Thanks for reading and watching!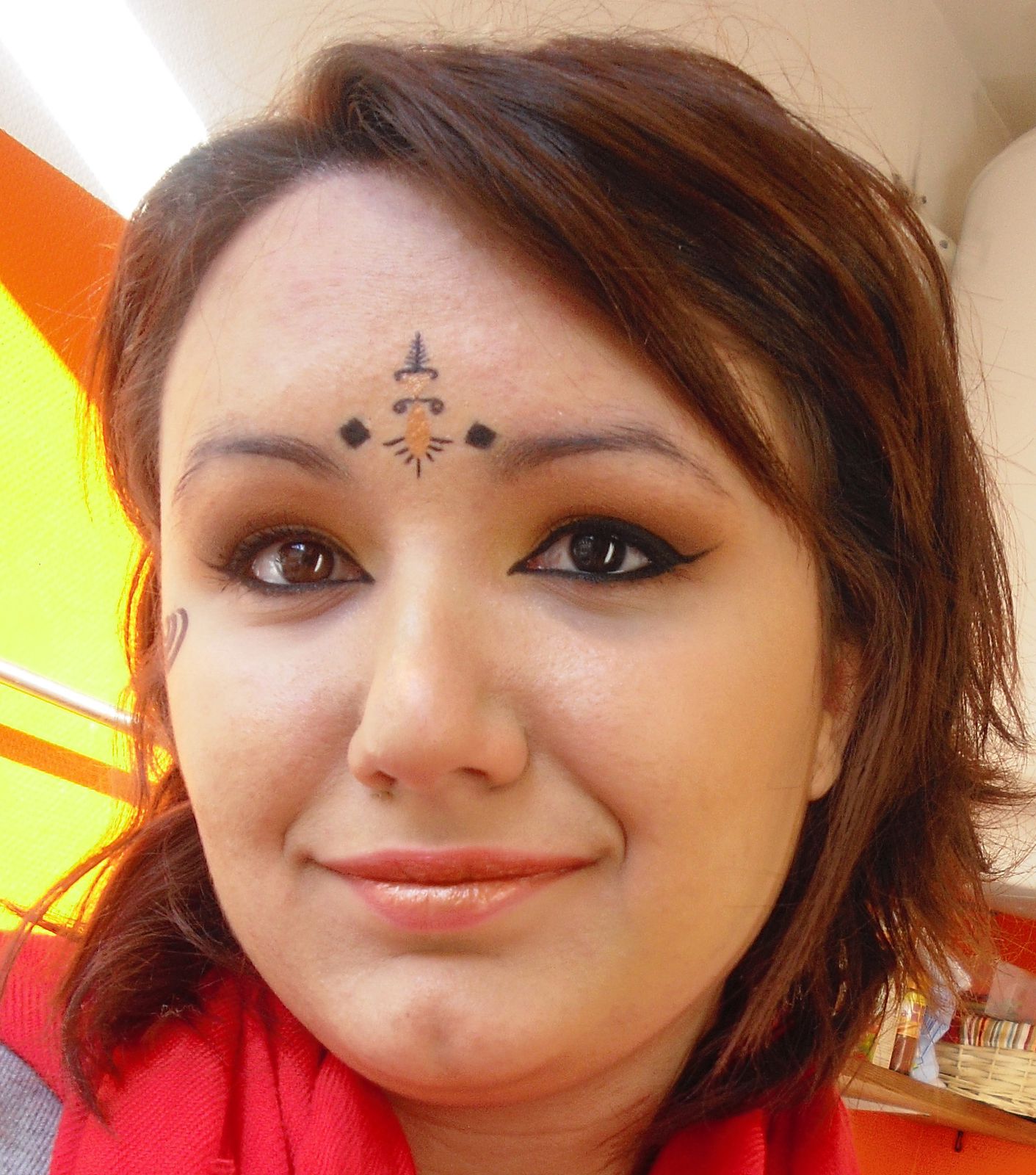 (without the ridiculous scarf :D)